What Makes the Writer a Rebel?
Long before self-publishing became popular I was a teenage rebel writer. I am primarily an

actress and a filmmaker, I wanted to play the starring role in all my stories and make the films myself.

Although I have studied The Writer's Market from time to time, I could never quite bring myself to try

the traditional publishing route. When self-publishing became mainstream I welcomed it with open arms,

but I still had a long way to go to master the craft. Already being active in several areas of the

creative "starving" arts, I was certainly in no position to hire all the editors, proofreaders, designers,

and marketers that are recommended. So, armed with the rebel spirit, I resolved to learn what

I had to learn to get my book published. I feel that the journey of DIY self-publishing has made me a

better person, and now that I have a few books to my name, I am ready to increase my writing speed

and focus more on building my brand.
A Rebel Writer is essentially someone who is going up against the established rules and conventions

of the writing industry. Just a few decades ago the self-publisher was considered a rebel for trying to

bypass the traditional publishers. Today, the innovations are being made in writing speed, AI, and automatic

translation. I'm not going to give all my secrets away just yet, but there are several writing techniques I am

testing that are generally sneered at in the writing world. In any case, the Rebel Writer is not afraid to challenge
the popular conventions of their industry. Be a dreamer, be a doer, be an innovator! :-)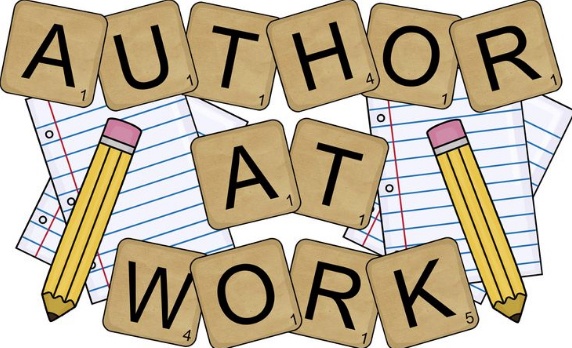 My Publishing Journey With The Search For Melanie
I keep a database of story ideas that has been growing since I was a teenager. It now has over 6,000 titles, so

I better learn to write fast. :-)
In February of 2015 the time had come to decide which of the ideas would make the best first book for me.

I did not want to be too genre specific and be typecast with my first published book, so I chose a light, sweet romance

about a young man who falls in love with a mysterious author through reading her books. The publication date for the

first version on Kindle was April 29, 2015. For the new self-publisher, just getting your book completed and published

is quite a feat, you don't really think about the marketing. All the hype on the internet about publishing a couple of

e-books and becoming rich overnight is simply not true. I got a few sales from my circle of friends and relatives,

but marketing was another whole world that I was not yet ready to conquer.
The grandiose predictions of the internet marketers had caused me to raise my expectations a little high, so

after publishing two more short stories and another novella I became discouraged and laid my writing ambitions aside.

About eight months later I realized that I missed writing and really wanted to go back and work harder to make a

career out of it. At this point I also realized that my proofreading skills were very low. In fact, I had used

Wuthering Heights as my punctuation guide for editing The Search For Melanie, only to discover that the British

and the Americans have different rules for punctuating dialogue. As an American it would be best to use the

American writing form. After years of successfully neglecting to learn the mechanics of grammar, it had finally caught

up with me. There was nothing to do but dig in to the wonderful world of punctuation, and learn it I did. Now I could
give a specific argument for every punctuation mark used in my book, should I be so challenged.
After a thorough edit and proofreading, The Search For Melanie was ready to be a paperback.

Even today, Melanie's publishing journey is not over. There is expanded distribution through Draft2Digital to be

done and also the audio book, even merchandising is an option. When you create a story, you create a mini industry

that you can continue to mold and market in various forms throughout your lifetime. Writers today are very fortunate

to live in a world full of opportunity. It is ours for the asking. Thank you for taking the time to read my story.

Take care. :-)

My Publishing Journey with Growing Up Friel
Being the highly ambitious person that I am, I readily volunteered to author and publish the family history book.
This was my first experience with using pictures and color, but I was not to be intimidated. :-)

The first thing you do is send out a request for pictures and stories to all your relatives, and then you decide the
topic of each chapter. I am a Mac user so my process is not one that is widely used. I did a screenshot of each page
to keep the pictures and clip art from accidentally getting deleted, and I made a separate file for each chapter.
I like lots of bling and pizazz, so I was delighted to discover all the free clip art on the web. After I had a screenshot
of all 260 pages, I ran each of them through Photoshop to make them 300 dpi and print color ready.

When you create your document on your computer it automatically uses the RGB color scheme, but the printer will
convert it to CMYK and then your colors will be changed. You can adjust your colors within Photoshop.
Also, a hazy white glaze goes over all your pictures when it is converted by the publisher. You have to manually
deselect the Swope filter to keep your picture quality rich and clear.

For the final file creation I had to drag and enlarge each screenshot to one document. Be careful of the page margins.

To describe the whole process in a nutshell, you need to get your book into a PDF form to upload to Create Space.
You can do the page scaling and the cover from within the website.

I definitely learned a lot from this experience and I hope all the lessons I learned will help me work faster. :-)

"Finally, brethren, whatsoever things are true, whatsoever things are honest, whatsoever things are just, whatsoever things are pure, whatsoever things are lovely, whatsoever things are of good report; if there be any virtue, and if there be any praise, think on these things." ~ Philippians 4:8