Adele Smith Entertainment is on a mission that is bigger than entertaining.

We are a Christian/Conservative company that has a burden for the problems of society. We can see that this world is in need of many things besides entertaining. Although our core mission is to renew the film industry with wholesome, quality productions, we will not turn a blind eye to the social and economic problems that our global audience faces every day. We pledge to actively participate in preserving freedom of speech, equality, and human rights.

Film is one of the most powerful tools we have to communicate our message. With God's help we can, and will, do GREAT things. :-)

Movies should uplift the dignity of humanity, inspire, and educate.

Entertainment should be good for you. :-)
Our main focus is film and video production, but we are also involved in many other areas of the creative arts. There are no limits to what can be achieved.
From the very beginning Adele Smith Entertainment was planned to be a wholesome Christian/Conservative alternative to the mainstream entertainment industry.
We are SO GLAD you are going to be with us on the journey!
God bless!

~ Adele Celeste Smith :-)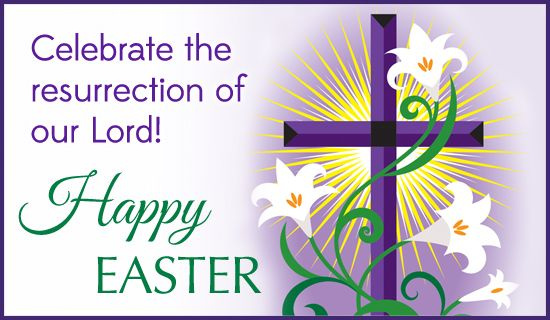 Believe In Miracles!
With the stress and tension levels in the world sky high and most of us spending more time at home, each of us should think about what we can do to help the "war" effort.
My wish is to help boost morale with wholesome literature and videos and do my part to be a voice of hope in these troubled times.

God Bless,

~ Adele Celeste Smith :-)

Well, it was time to make another YouTube channel trailer, and I was inspired by the iMovie enchantment trailer templates, so I put together this overview of the work I have done on Adele Celeste TV over the last eight years.
inspired by the iMovie enchantment trailer templates, so I put together this overview of the work I have done on
Adele Celeste TV over the last eight years.
These clips represent over one thousand YouTube videos on topics ranging from fashion to film to comedy to home videos. Overall, this trailer captures the essence of my channel and an aura of magic. I hope you enjoy it.
God bless,
Adele :-)

A new job means BIG changes in my life, but they are all for the better, with the exception of having to rise and shine early in the morning. :-)
I look forward to the many opportunities this new job has to offer as well as having some extra money to self-fund my music publishing, my filmmaking, and my business ventures in general.
When I tried to go full time with my writing and filmmaking, something always seemed to interfere, so I will now try it the old-fashioned way. :-)
The future is looking merry and bright.
God bless,
Adele :-)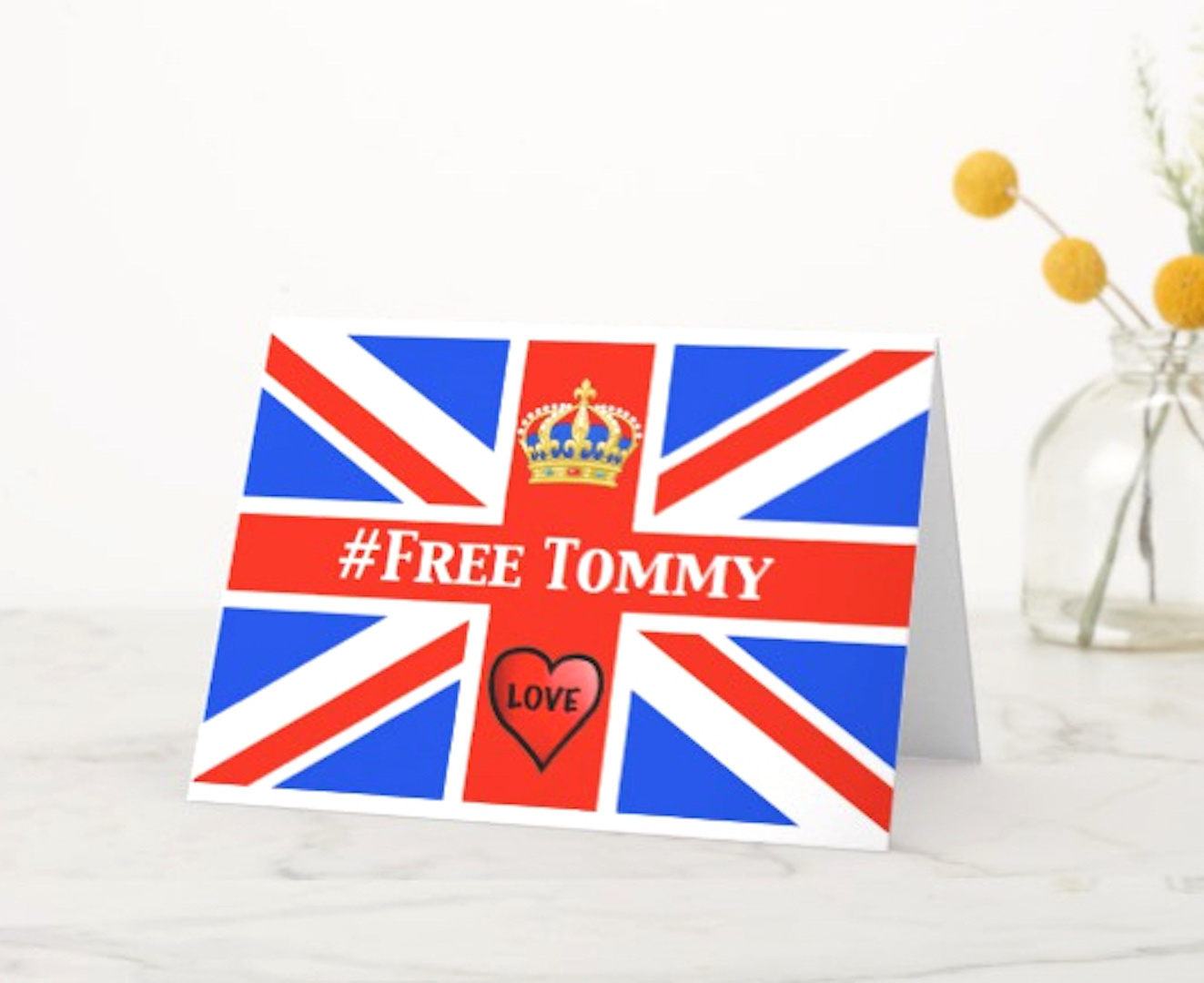 I have created a design in support of British Freedom Fighter, Tommy Robinson. This design is available on the international, print-on-demand site, Zazzle. You may apply this design to other products if you like.

Free Tommy Greeting Card
There will be a book launch for The Persecution of Tommy Robinson - An American Perspective in November. Free speech is vanishing in many western nations, and Americans have the duty to speak up for the oppressed people and help turn the tide for Freedom.
Seventy-five percent of any profits from Tommy Robinson books or merchandise I design will be donated back to TR.News to help continue the fight against corruption.
I am an actress, filmmaker, writer, singer, entertainer first, but the political Left has succeeded in making the world unsafe for everyone, so fighting for freedom is paramount to the the survival of civilization and the arts.
Thank you for reading.
God Bless and Let Freedom Ring
Adele Celeste Smith :-)

Revolutionizing any industry from the ground up takes time, ingenuity, and the right approach.

The Tim Pool approach seems to be the best way for an independent individual to go about climbing to the top of their field.
For too long, I was stuck with the idea that films with multiple actors was the way to start, but after years of working with groups of actors of various capabilities, I realize that I will go farther, faster as a single act.
When trying to put dreams into reality, you can lose a lot in translation, but the important thing is to NEVER give up. When you come to an obstacle, you find a way to get around it and keep going. :-)
The Difficult We Do Immediately. The Impossible Takes a Little Longer
The political Left in America has been in the cultural driver's seat since the 1960s, and we are FINALLY reaping the rot that Secularism has inflicted on our society. Many countries around the world are also suffering from the same cultural rot.

We are witnessing the collapse of universities, entertainment, the news media, business, science, education, churches, etc... In a world where 1+1= 11, where there are 72 genders, where once trusted news stations now pump out anti-American propaganda and Fake News, where children are being sexualized in public schools, where university graduates are unable to cross the bridge between school and employment, where homelessness is growing exponentially, where entertainment is synonymous with pornography in its various forms, and where the Christian churches are dying or succumbing to political correctness.
As horrible as this sounds, this is the darkness before the dawn. Our culture is ready to hit the "Reset" button. We NEED Christian people who are sane and rational to help pull our cultures out of collapse. This opens up a VAST amount of opportunity for ANY of us to step in and redefine education, entertainment, science, business, healthcare, news, and yes, even the very political structure of nations. EVERYTHING is up for grabs! Leaders are NEEDED for the future, and it could be me, it could be you.
Stay happy and optimistic! Have faith! We will not be discouraged by the bad news, because there is always good news to match it. God is at work. We can pray and we can work hard to make a difference. Remember, God is in Control!

Ephesians 6:12
"For we wrestle not against flesh and blood, but against principalities, against powers, against the rulers of the darkness of this world, against spiritual wickedness in high
places
Paul Joseph Watson has produced a MAGNIFICENT Analysis of the current abysmal state of the arts in America.

We are clinging to the past because the present has nothing to offer us. Today, the arts are produced with money in mind, and not the quality of the product. In the past an artist's work was a labor of love, and that is how Greatness was born. Now, it is ALL about marketing gimmicks and making a quick buck on inferior and forgettable content. The Almighty Dollar has taken the creative arts hostage.
This video sums up the brokenness of the arts and reminds us of the importance of our mission at Adele Smith Entertainment. The entertainment industry is on life support, and there is a desperate need for someone to begin creating innovative art of superior quality. People would like to have some living heroes, not just shadowy holograms from the past. Our generation can do better than that.
Somewhere along the line creativity has lost its way, and our job is to direct people back to the quality, nobility, and grandeur the arts were always meant to exude.


Adele Smith Entertainment has severed ALL ties will Facebook, both professionally and personally.
We do not want to be associated with a company that takes part in political discrimination, makes light of American law, and even ignores their own "terms of service" to appease a poison pen, outrage mob.
Keep updated with us on our Youtube channels:
Adele Celeste TV
Let Freedom Ring
Miss Adele Celeste Smith will be Adele's new "Facebook"
Facebook Censors Political Views

The big tech giant strikes again. This past week I have seen reports of political groups in Canada, Russia, and Germany being purged from Facebook, but many Far-Left activists and terrorist groups are still allowed to continue their activities with impunity.
The social media site that started out as a fun place for friends and family to meet has become a propaganda tool for the Far Left. There is a growing disgust and contempt for social media sites that wield their power like the sword of an avenging angel, cutting down all those who disagree with or criticize their social justice agenda.
The general public can do little to stop Facebook's race to oblivion. If a company is determined to alienate a large portion of their customer base, they will, eventually, disappear from the public stage. Until then, we MUST vigorously protest each instance of politically motivated censorship that is perpetrated by these companies who think they are "too big to fail."

Celebrating Eight Years

On Youtube
It has been 22 years since our first film, "The Christmas Girl," and we look forward to producing more wholesome entertainment for decades to come. :-)

After our highly successful Playmobil animated Western, "The Gold Rush Express," We have decided to produce a weekly series of webisodes, featuring the Playmobils and all their Western gear.
Watch for the promotions for the upcoming series in 2019.

Patreon Assaults Free Speech...
And the people of the world are not taking kindly to this action.
Since the banning of Sargon of Akkad, Creators and Patrons alike have been leaving Patreon in droves. Even non-political Creators are leaving in protest. I have not felt that it was the right platform for me, and since this latest debacle, I take it as an opportunity to make a stand and get off the platform. Many top Creators are giving up a significant part of their income to stand for freedom of speech, and I admire them very much for their courage.
The fight for freedom will continue, new platforms will rise, and the old ones will go out of business, but the people's thirst for freedom will remain constant.

Stop by and check out the latest videos on our main Youtube channel!
Thank you for watching!!!! God bless!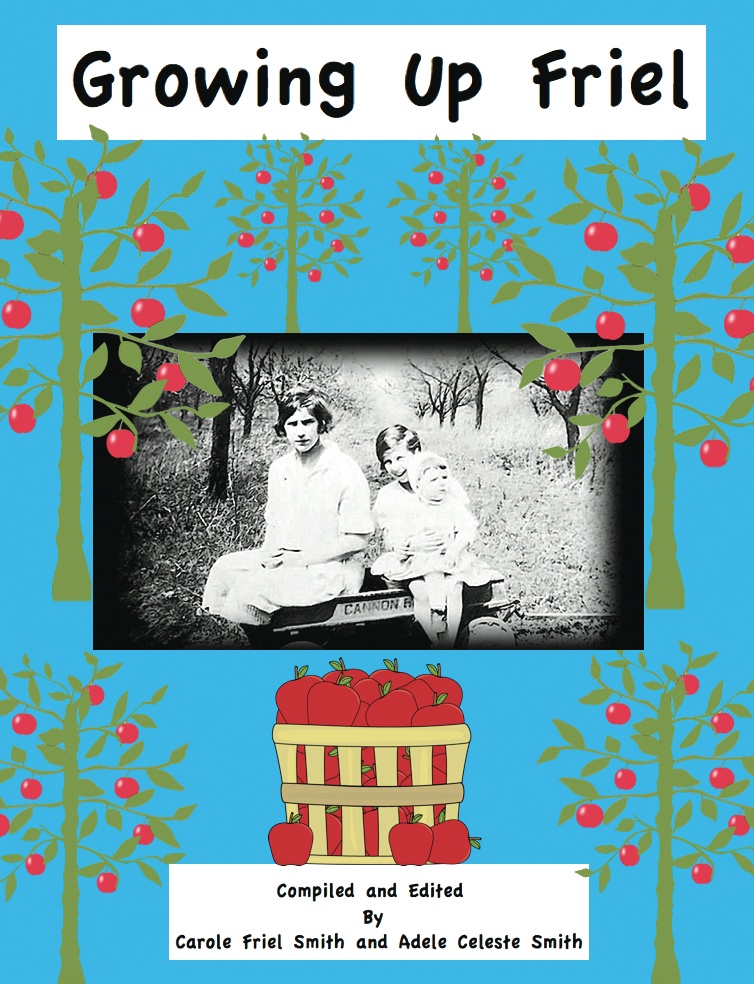 Growing Up Friel
is the personal family history of one of the Friel families of Western Pennsylvania. This was a project for a private client, but it sets a new standard for our publishing company. After completing this 260 page, full color book, there are no limitations to the genre of books Adele Smith Entertainment can produce.
Click on
The Rebel Writer
tab to watch videos and read more about our publishing journey. :-)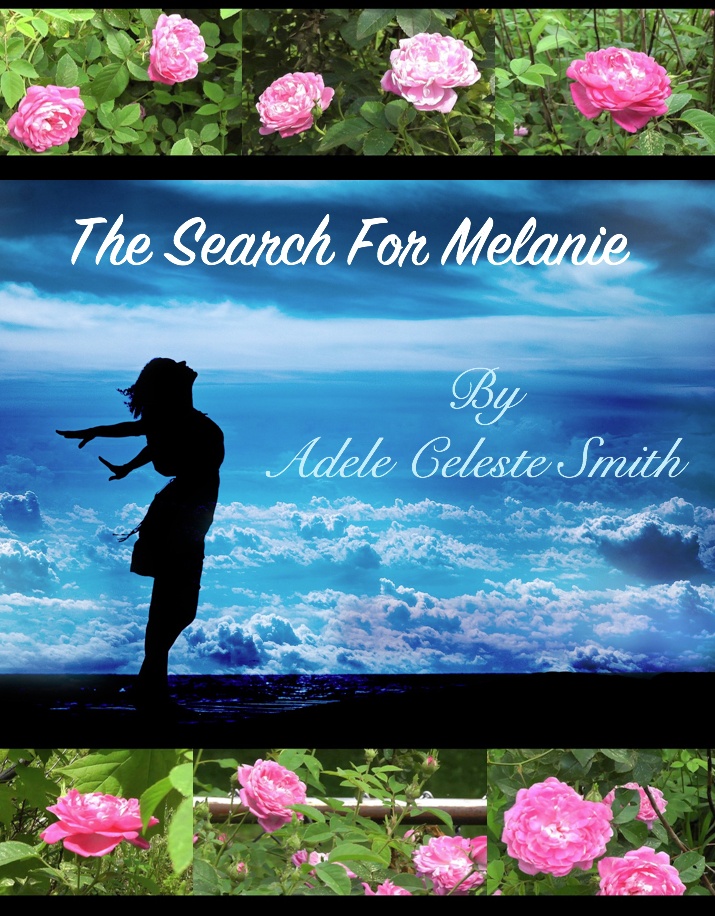 The Search for Melanie, the novella, is now available in paperback on Amazon.com. It is also in Kindle format. The audio book version will go into production soon.

Come on over to Amazon, check out our new paperback, and our other fiction e-books. There will be many more to come. :-)

https://www.amazon.com/dp/152120411X